Skin Tech Micro Needling
Skin Rejuvenation, Skin Tightening, Reduction of Fine Lines, Wrinkles and more.....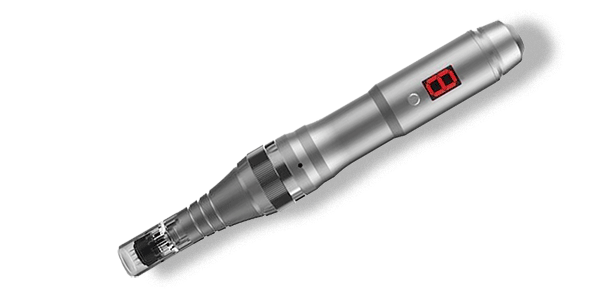 Micro Needling Pen

Skin Tech Automatic micro needle therapy system is a portable automatic micro needle Dermal Rejuvenation Therapy treatment.

It is a Non-surgical skin rejuvenation device to be used for skin rejuvenation, enhancement of skin elasticity, wrinkle reduction, acne scar reduction, stretch mark reduction, stimulation of Hair growth, whitening and administration of active ingredients. This device helps Actives to be penetrated and absorbed while stimulating the skin to renew itself.

It is hygienic, convenient, easy to use, and also safe to use since the needle tips are hidden inside the guide.


Application
Skin Rejuvenation, Skin Tightening, Reduction of Fine Lines and Wrinkles
Administration Of Vitamins And Other Agents For Anti-aging
Acne Scar Reduction
Stretch Mark Reduction
Key Features of our Skin Needling Pen
High quality components
Adjustable High Speed Operation
Easy to select the best speed for different situation
Adjustable needle length with one needle head
Four needle lengths: 0.25mm, 0.5mm,1.0mm,1.5mm,2.0mm
Suitable for all kinds of skin conditions. Disposable low cost needle heads
Rechargeable with high Quality built in Battery
Continuously working for 4 hours,Convenient for operation. Also workable with power adapter
Accurate treatment guaranteed
Low noise and reliable
Sturdy, durable and high-end High Quality Aluminum Alloy Body Motor
Warranty- 12mths against manufacturing faults